Nieuws

JENNIE LENA FEATURED ACT 7th EDITION LIVE IN YOUR LIVING ROOM NYC FESTIVAL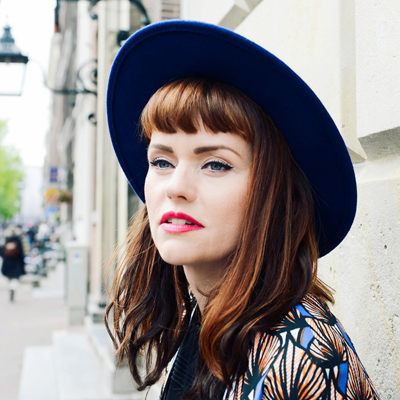 From 4-13 November, the 7th edition of our Live in Your Living Room NYC Festival will take place. This year we bring the extremely talented Jennie Lena. As always, the festival consists of concerts in a variety of intimate locations.
For the first time we are invited to do a concert at famous The Bitter End, the birth place of Bob Dylan's stardom. Also included are Stage 2 of Rockwood Music Hall, Pinks, Belle Reve, CitizenM Times Square Hotel and The Netherland Club, as well as some genuine, beautiful, Manhattan and Brooklyn living rooms. Almost every night, Jennie will be co-billed by a different NYC-act.
Jennie's first international breakthrough was her acoustic version of Katy Perry's Firework in the American blockbuster The Interview (2014). Next, tens of millions of people were introduced to her in the Dutch Eurovision Songfestival contribution of 2015. When in 2016 she reached the finals of The Voice of Holland, Jennie had been dubbed to have done the greatest The Voice blind audition. Ever. Worldwide. It went viral through people like Kelly Clarkson and Perez Hilton. Currently, she tops the Jazz Apple iTunes chart with a cover of Bon Jovi's 'You Give Love a Bad Name'. In December Jennie will release her new album, recorded in Los Angeles.
Vids:
Blind audition The Voice Jennie Lena (Feb 2016)
You Give Love a Bad Name (June 2016)